Hole 6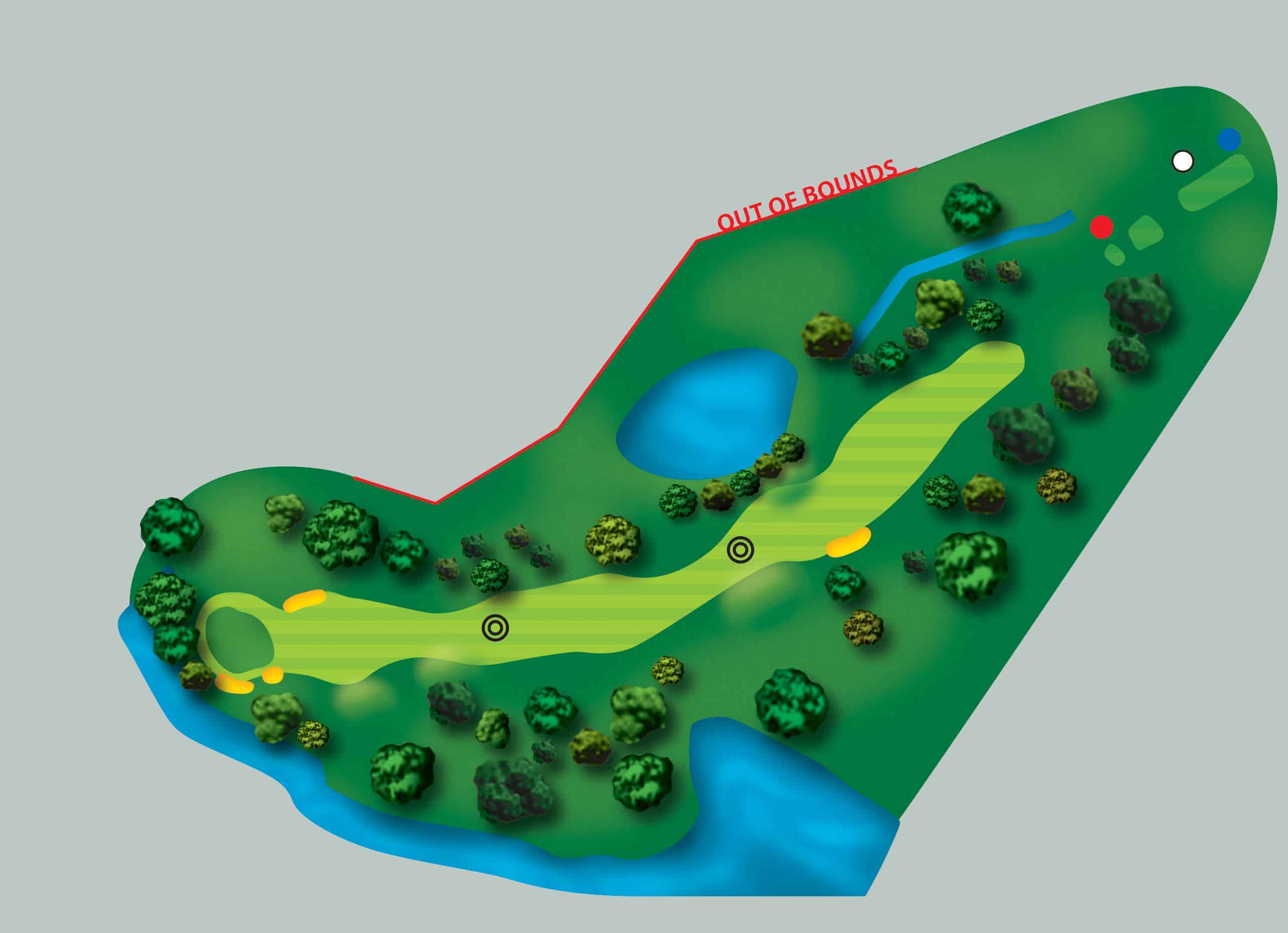 Sponsored by
Another short par 5, this hole doglegs to the right and plays downhill.
A straight drive is required to avoid the pond on the right and the fairway bunker on the left.
Be careful of your approach and where you want to putt from, as the green has many slopes that can make putting difficult.
Project details
Course:
Distance: 464
Par: 5
Index: 16/29

---------------:

Course:
Distance: 446
Par: 5
Index: 16/29

---------------:

Course:
Distance: 405
Par: 5
Index: 14/32

---------------:

Course:
Distance: 310
Par: 5
Index: 16/34